Muito bem vinda(o) à 1ª Convenção COACHING ALUMNI,  reservada a Coaches IHTP, um dia especial reservado ao Coaching onde vais poder aprender mais, fazer networking e partilhar o teu percurso e as tuas experiências.
Durante o dia iremos ter várias intervenções de Coaches experientes sobre temas importantes e que podem ajudar-te a desenvolver e aplicar o Coaching nas vidas que tocas.
Teremos intervenções sobre temas interessantes como por exemplo a promoção da actividade de coaching, coaching na saúde, ferramentas de PNL no Coaching, coaching combinado com o fitness para perda de peso, coaching em vendas, etc., pelo que vai ser um dia cheio de conhecimento e boa disposição.
Gostavas de fazer uma intervenção no evento?
Envia-nos um e-mail para ihavethepower@solfut.com e candidata-te a seres um dos oradores.
Data:
24 de Setembro de 2022
Horário:
das 10h às 19h
Local:
Porto
A tua inscrição inclui:
Participação no evento
Diploma I Have the Power
Almoço
Coffee-breaks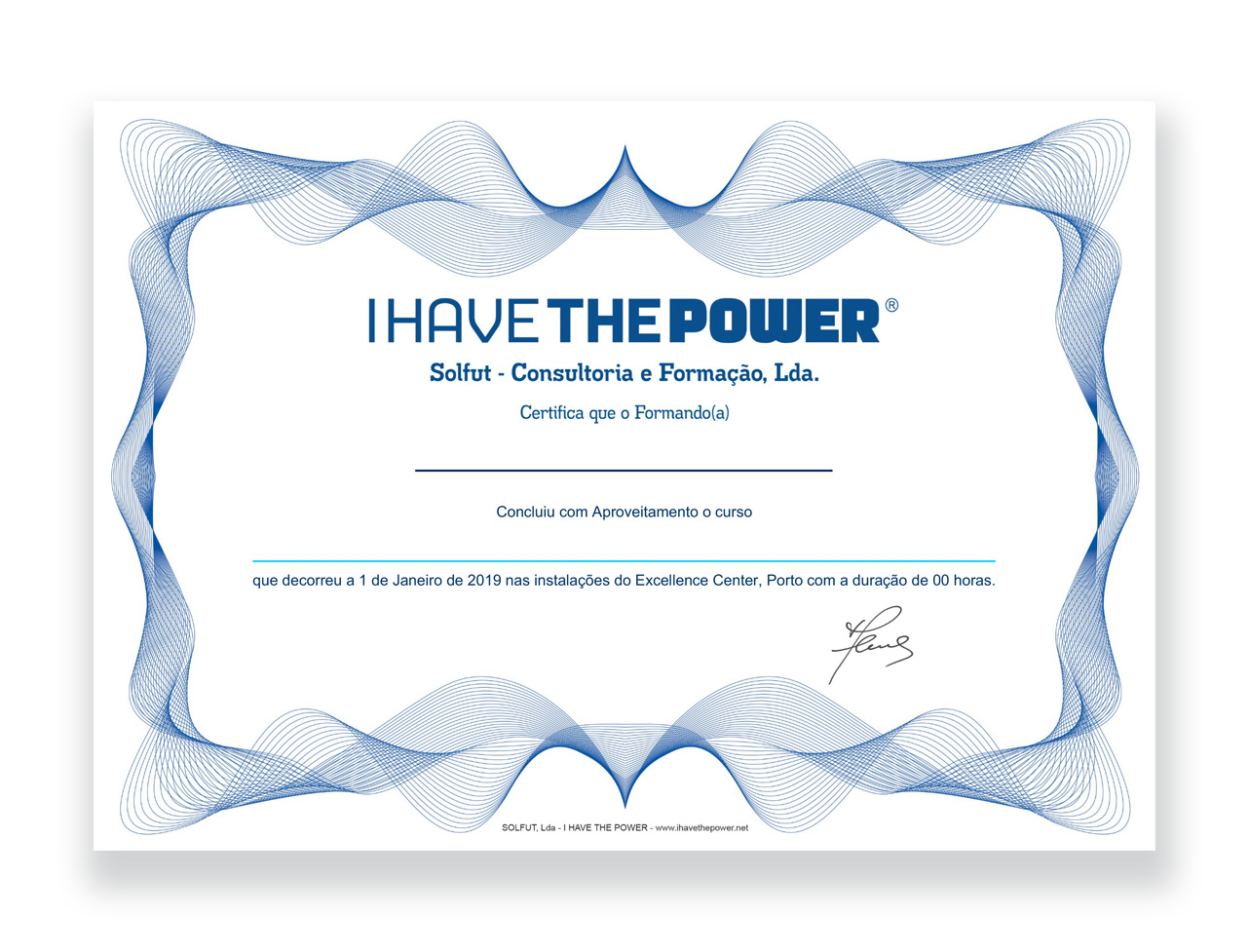 Aproveita e fica a conhecer a nossa

área exclusiva para

Coaches IHTP,

 que concluíram connosco a sua 

Certificação

 Internacional Practitioner de 

Coaching

, para te ajudar a divulgar os teus serviços a todos os que nos visitam para que mais pessoas possam conhecer-te e gerar negócio para a tua 

atividade como 

Coach

IHTP.  

Clica no link para a conheceres

: 

Coaches

 IHTP
Para melhorares todos os aspectos da tua vida e ajudares a mudar o mundo, inicia esta viagem poderosa, apaixonante e geradora de enorme satisfação pessoal, com alegria e humildade, nesta Convenção IHTP COACHING ALUMNI, e inscreve-te agora mesmo porque vai valer a pena!